Dog Lodging
Accommodations
We do not use cages or crates, instead for your pet's comfort and health we provide full size indoor-outdoor pet suites and our buildings are climate controlled so they are heated and air-conditioned.
Outside Time
Our guests can freely choose to go in or out during the day, but in the case of inclement weather, we bring them into the buildings at night so the temperature can be regulated for their comfort and health.
Activity Packages
We have a myriad of reasonably priced activity packages to suit any dog. Learn more
Beds & Bedding
We provide all beds and bedding, we use Kuranda beds that are like a doggy "Bark-a-Lounger" hammock that lifts your dog about 2-3 inches off the floor so they will stay warm in winter and cool in the summer. We place a hypoallergenic fleece or blanket on top of each bed and launder them daily.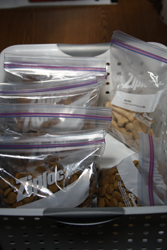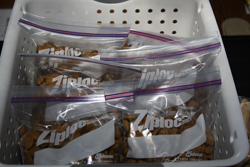 Meals
At mealtimes we feed either our house recommended Fromm premium dog food or, if you prefer, we will use your regular food at no additional cost.
If you bring your food from home, we ask that it be prepackaged in the portions you feed at home and we will keep you dog on a consistent diet and schedule.
We recommend that both puppies and senior dogs continue to eat their normal diet to minimize the chance of stomach upset that sometimes accompanies rapid diet changes.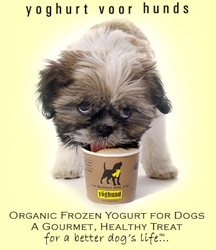 Treats
We also offer a variety of healthy and tasty between meal activities and snacks, that we call "Snacktivities" that will satisfy your pet's desire for both a tasty treat as well as entertainment. A typical treat is frozen yogurt prepared in the Coventry kitchen that your pet can enjoy in between activity sessions.
Rates
Overnight lodging rates are based upon the size of your dog. Current rates:
$15.00 for a small dog (1 to 30 lbs.)
$17.00 for a medium size dog (31 to 50 lbs.)
$19.00 for a large dog (50 lbs. and above)