Grooming & Salon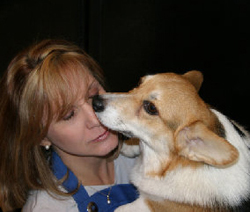 At Coventry Pet Resort we specialize in keeping your pet looking and feeling great! The highest quality shampoos and conditioners are used by our highly trained grooming staff. In the hands of our salon staff with their loving touch combines for the total spa experience.
We provide a complete array of services for dogs including:
baths
hair cuts
nail clipping
other special salon services
Due to Covid-19 safety protocols and unusually high demand for our salon services, we are experiencing longer "wait times" than normal.
We encourage clients to try to set up a regular interval between salon visits (called a standing appointment.) This will help alleviate the frustration of trying to find an available appointment time for your next visit.
Due to COVID-19 protocols we are unable to handle "Walk-Ins". We also encourage you to keep any appointment made for salon service due to the difficulty in rescheduling salon appointments once they have been made.
Quality not Quantity
Every guest is hand dried and fluffed in a relaxed, unhurried and stress-free environment.
Iv San Bernard special salon services available upon request:
Luxury Bathing Products – Veterinarian approved, Cruelty Free products includes Fresh Bath, Fresh Facial, Nail & Paw Treatment, Refreshing and Nourishing Conditioner.
Therapeutic Bathing Products - Veterinarian approved, Cruelty Free products formulated for dogs with itchy or red skin. Bath, facial mask, Conditioner, and special products to stop the itch and scratch.
Everyday Highest quality Products – includes Bath, mask, and Nourishing Conditioner.